Baltimore Crafts Fair 2005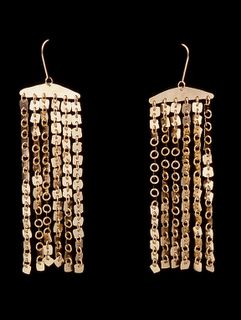 Sarah's work.


For over a decade my wife and I have been taking our neice Sarah to the Baltimore Crafts Fair the last week of February each year. Since she was a child she would tell us she would be exhibiting there someday. And this year, indeed she was - and getting a lot of attention for her delicate, precise yet romantic, gold and silver work. See more of her work on her website.
Besides helping a bit at Sarah's booth, Doria and were as usual trolling for ceramics. In the excitement of sharing our neice's artistic coming-of-age, we bought the biggest pot we've ever dragged back to our lair - an enormous piece by Joe Christensen. It looks stunning in the stairwell, don't you think?